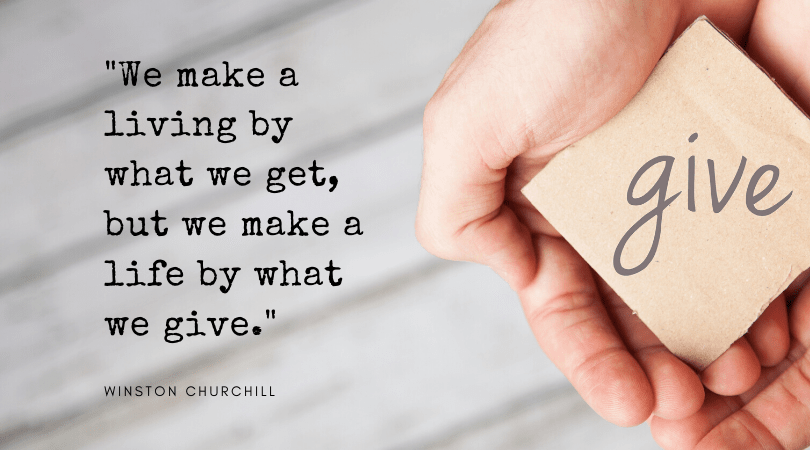 Today is GivingTuesday, a global generosity movement unleashing the power of people and organizations to transform their communities and the world. GivingTuesday was created in 2012 as a simple idea: a day that encourages people to do good. Over the past seven years, it has grown into a global movement that inspires hundreds of millions of people to give, collaborate, and celebrate generosity.
In this unprecedented year when we have all faced challenges that we never could have seen coming, it is more important (and perhaps more challenging) than ever to look around and acknowledge the good things happening in our world. Since my extended family was last together at Christmas 2019, we have (collectively) had a baby born; a marriage; two doctoral degrees conferred; a new home purchased; and four new jobs among us. To say that we have missed celebrating these milestones over a family dinner would be an understatement. But through modern technologies like Zoom and Facebook, we have found new ways to revel in these life events as a family.
As I look around our community, I am overwhelmed at the acts of service and generosity I see during these challenging times. People have come together to provide school supplies and computers to children who were in need; others have supported our food banks to feed the increasing number of families who have become food insecure; signs have gone up all over town to encourage our amazing healthcare workers; and of course, our amazing CASA Volunteers have continued to support the children and families we serve -- with creativity, technology and commitment, we are safely connecting with foster children and advocating for their best interests.
How will you give this GivingTuesday? Maybe you will call an elderly friend or neighbor who can't get out right now and is experiencing loneliness; perhaps you are in a position to support Hall-Dawson CASA financially, so that the work to ensure a safe and permanent home for every child can continue and expand; would you consider becoming a CASA Volunteer? We would love to partner with you, however you choose to give. I hope you'll reach out to explore how you can Change A Child's Story at www.halldawsoncasa.org.