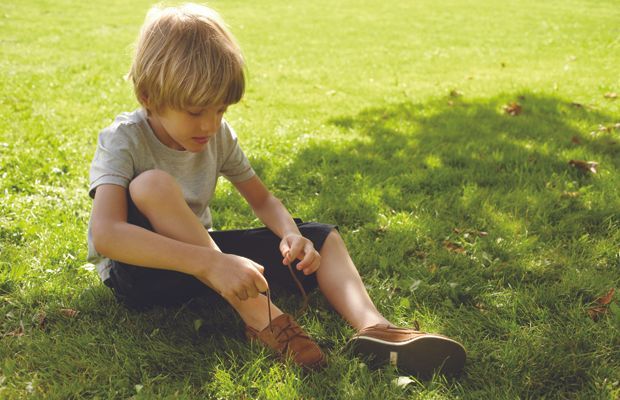 Separation. Fear. Loneliness. Numbing. Isolation. Anxiety. Fatigue. Raw. Suffocating.
These are just a handful of words describing a child's experience in foster care. The words I never want my young child to experience, but how many children in our community will be forced into this experience? More than 20,000 children in Georgia will experience foster care in 2020. As a professional in the field of child welfare, I have witnessed the trauma a child experiences when placed into foster care. While foster care can be lifesaving for many children, and so many foster parents do a wonderful job caring for children, no one can mitigate the traumatic effect a removal from one's home has on children's innocent hearts and lives.
Imagine 7-year-old, Steven, who was recently placed into a loving foster home. The home is nice, but it's not his home and his 5-year-old little sister, Sarah, had to go to a different foster home because this one did not have room for both kids. For years, Steven has been the one to wake Sarah up, get her dressed, find some kind of food for breakfast, and get them on the bus to school. Sarah relied on Steven. Now the two are living apart, and Steven is more worried about whether his sister is safe than whether he will get to see his parents tomorrow.
While sitting in the backyard of the foster home just staring at the grass, Steven's CASA Volunteer comes to visit. The CASA tells Steven about his visit with Sarah, and shows him a picture of her on his phone. She looks tired, just like Steven, but she has a plate of food in front of her and her hair is neatly combed. As much as Steven tried to fix her hair, he hadn't figured that out yet, and seeing her brings a smile. The CASA then tells Steven about her foster family and his worry for her dissipates a little. The loneliness. The anxiety. The fear has felt nearly suffocating. At the end of their visit, Steven takes a deep breath and leans his head on his knees. Maybe I will get through this after all and maybe my sister will, too, he tells his CASA.
Hall-Dawson CASA's mission is to ensure abused and neglected children have a safe placement and permanent home. CASA provides trained, screened, and supervised volunteers to advocate for the best interests of abused and neglected children requiring Juvenile Court intervention. To find out more about CASA and how you can advocate for a children like Steven and Sarah, contact www.halldawsoncasa.org or 770-531-1964.