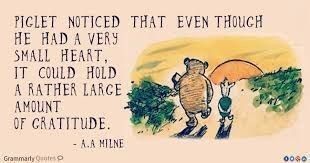 Wow! What a year it has been. As 2020 comes to a close, I am filled with gratitude for our Clothing and Toy (CAT) Center organizers and volunteers. Each week, you will find them sorting through the clothing and twin bed and crib donations and more so our foster families and relative placements have a selection from which to choose for the children entrusted in their care. There are diaper and wipes pickups from our partnership with Junior League Diaper bank. And every December, the CAT Center volunteers become the elves who make sure every CASA Volunteer has a toy to give to each child they serve.
This year, the gratitude runs deep as Robbie, Dian, Gail, and their team were able to put protocols in place to keep the CAT Center up and running throughout the entirety of the pandemic to ensure our foster families had what they needed during this incredibly difficult time. From the early days of placing items outside and wiping each down prior to the pickup, to protocols which remain in place today which include temperature taking, masks, and medical questionnaires filled out, our CAT Center volunteers have ensured the safety of those who need our support.
Even in the midst of the pandemic, there were drives for school supplies and signups created for foster parents and relative placements to pick up, by appointment, the supplies needed for the new school year. This holiday season, 49 of our active CASA Volunteers submitted a wish list for their kids, and with the help of our generous donors, the CAT Center volunteers organized the gifts to be given from the CASA Volunteer to the 192 children they serve! These elves prepackaged the gifts and placed the well-labeled bags in the CASA office hallway. CASA staff members then took shifts to put the gifts in the car trunks of the CASA Volunteer at their appointed time.
What an amazing gift of time, energy, flexibility, and creativity given by these amazing CAT Center 'elves' in support of our CASA Volunteers, our foster parents, and the relatives who are entrusted to care for and advocate for our kids. Thank you is simply not enough. My gratitude runs deep.
The CAT (Clothing and Toy) Center is a resource closet at Hall-Dawson CASA which accepts donations of children's clothing, shoes, new toys, toiletries, beds, and baby items for complimentary use by foster children and approved families served by Hall-Dawson CASA. The CAT Center does not charge for goods donated but instead provides them free of charge to the families we serve. Donation hours and hours of operation are most Wednesdays from 10:00am to 2:00pm. For more information on how to donate items or access the CAT Center, call 770-531-1964.