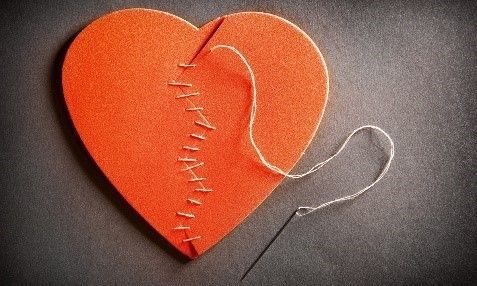 Each year on February 14th, our world is sprinkled with red hearts, pink roses, chocolate candies, poetic notes and cards.   It is a day when we express our love and affection for others.  According to an annual survey administered by the National Retail Federation, Valentine's Day retail sales for 2021 are estimated to total $21.8 billion.  I paused, surely, I misread the number, so I started Googling.   Well, it appears the survey is on target.   What if I told you, you can invest in something far greater than Valentine's Day retail and it won't cost you anything but time.  It would involve opening your HEART, showing compassion and offering encouragement.  Your investment won't contribute to the $21.8 billion retail industry, rather it will touch the HEART of an abused and neglected child in your community. 
Our CASA Volunteers help mend the HEARTS of children experiencing foster care by gathering information, building relationships and partnering with service providers.  Our CASA Volunteers speak on behalf of children in need of court intervention.  Our CASA Volunteers work to ensure our community's most vulnerable children have the right to safe and permanent home. 
The HEARTS of children experiencing foster care are often broken because their families are broken.   These children need someone to show them the world is full of love, not just on Valentine's Day, but every day of the year.  They need someone to sprinkle them with kindness, someone to give them hope and someone to help create moments of joy. 
This Valentine's Day as you browse the aisles or shop online and make a contribution to the Valentine's Day $21.8 billion industry, take a minute to pause.  Make the purchase for your loved ones, but also consider investing your time in advocating for the best interest of abused and neglected children. 
Help mend a Child's broken HEART. 
Change a Child's Story. 
The return on your investment will be beyond $21.8 billion! 
For more information on becoming a CASA Volunteer, please visit https://www.halldawsoncasa.org/how-to-help/volunteer/volunteer-inquiry.html.  Take a few minutes to complete an Inquiry request or contact me at tracy@halldawsoncasa.org