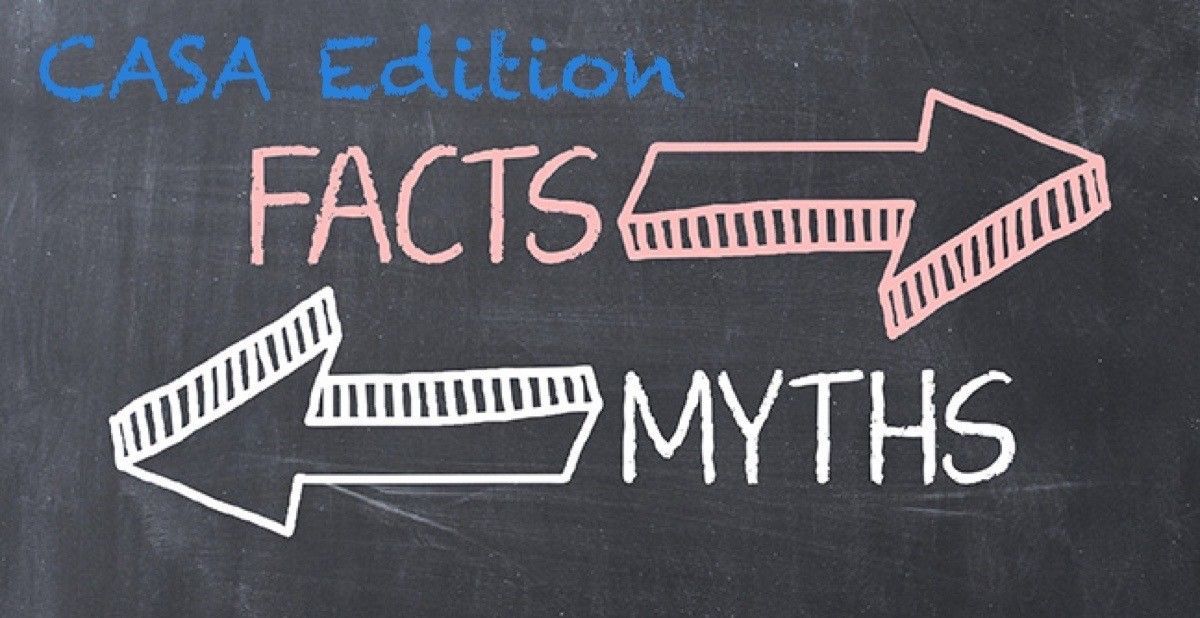 CASA removes children from the custody of parents or caregivers.
MYTH! CASA does not have the authority to remove children from their residence or circumstances. The only entity with this authority is the Division of Family and Children Services at the direction of a Judge. CASA also does not decide when visits between children/caregivers can be supervised or unsupervised, nor when a child can return to their parents or caregivers. CASA does make recommendations on most of these decisions, but the final decision rests with the Judge.
I'm a regular community member and want to help kids – I can be a CASA.
FACT! CASA Volunteers are regular people. They are not required to be an attorney, social worker, or counselor. CASA Volunteers have a heart to impact their community by working with children and families, and we provide all the training you need.
CASA provides services to kids and families including mentor services, financial support, transportation, babysitting, and other services.
MYTH! CASA is not a service provider. We train and empower community volunteers to advocate for a child's best interest when involved with Juvenile Court. We do not give money, cars, pay bills, buy air conditioners, or provide other services for the families with whom we interact.
CASA can work with more than one family at a time.
FACT! CASA Volunteers are allowed to work with up to five families/cases at one time. Most volunteers choose to focus on one or two children or sibling groups at one time, but five is the ultimate limit. CASA Volunteers can gain more knowledge faster when working with more than one family at a time, but they must commit to consistently and adequately serving each family every month.
CASA Volunteers are all older, retired, wealthy, Caucasian women.
MYTH! I would love to shout this from all the rooftops. This statement is incredibly untrue! CASA Volunteers must be at least 21 years old and we truly have people of all ages. Just like the families we serve, CASA Volunteers come from a variety of socioeconomic backgrounds and life circumstances. Some are employed, some stay at home, some are retired. CASA Volunteers come in all shapes, sizes, races, ethnicities, and gender identities. As an organization, we encourage diversity and seek to grow in cultural understanding every day. It is true that our current Volunteers are mostly women, but we have men CASA Volunteers and need even more!
I'm too busy to be a CASA Volunteer.
MYTH! Being a CASA Volunteer can generally be worked into your schedule including evenings and weekends. There are instances of court or meetings which occur during the day but you generally have advanced notice when those will occur. If all else fails, your Advocate Supervisor can attend in your place. This volunteer position is not a good fit for everyone, but we would love to have a conversation to tell you more.
CAT Center is not a thrift store.
FACT! CASA maintains a Clothing and Toy Center, affectionately known as the CAT Center. This houses donated, gently used clothing, bedding, limited furniture, school supplies, toiletries, diapers, new toys, and other supply needs for children. Guests of the CAT Center receive items completely free thanks to our generous donors. We do, however, limit who can receive items to foster parents, and children, families, and caregivers involved with the Juvenile court system. DFCS, Attorneys, and CASA Volunteers are also welcome to pick up needed clothing and supplies for their assigned families.