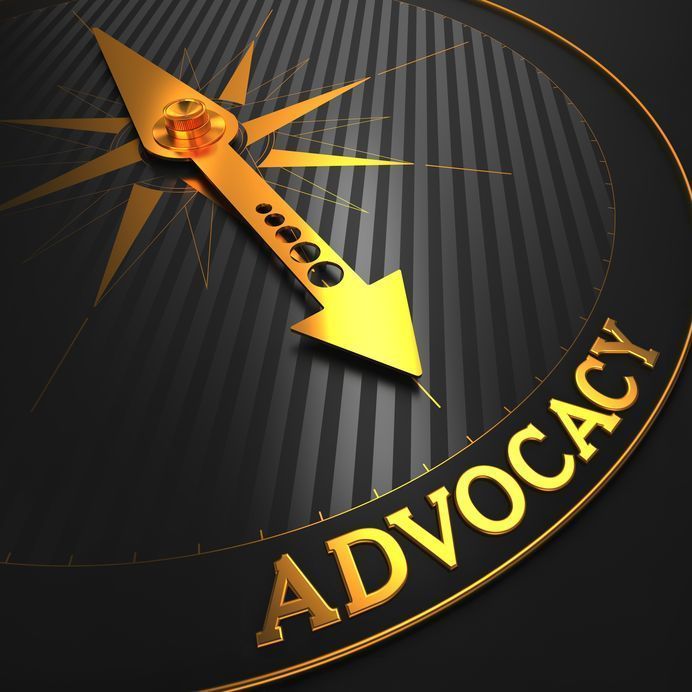 Abused and neglected children are entitled under Federal law to an appointed Guardian Ad Litem (GAL) to advocate for a child's best interest in all stages of court proceedings.  In the state of Georgia, our Juvenile Code specifically provides that a court shall appoint a Court Appointed Special Advocate (CASA) to act as GAL whenever possible. Hall-Dawson CASA trains and supervises community volunteers to become CASA GALs and fulfill this important role for children in local juvenile court dependency proceedings. As Staff Attorney and Advocate Supervisor, I currently assist 23 hard-working CASAs who are assigned between one and six children each, for a total of 45 children.  As a member of the State Bar for almost 28 years, I could be appointed as attorney GAL for these 45 children. But an attorney GAL is not what is prioritized under the law, and I can see why.
CASAs come to our program from a variety of backgrounds, with an array of talents, each having the time and heart to devote to abused and neglected children.  Last month, I listened as a retired medical professional reported to the Court how she assisted a frustrated relative caregiver in securing urgent dental care for two children.  Consistently, I submit thorough reports with insightful recommendations from a volunteer with a knack for assisting teenaged girls; she might even teach them to paint or garden. Yesterday, a retired businessman called to talk through concerns over a teenaged boy's recently discovered substance abuse, determined to learn how he can best support and advocate for the child moving forward. Two volunteers that partner together and both work full-time have served as GALs for a sibling group with challenging circumstances for the last 2 1/2 years. The children have had numerous placements in various counties and are not placed together. The volunteers recently advocated strongly, opposing all other parties in the courtroom, against a proposed change of placement for the young boy, who has been with his current family for over a year.
My caseload is full of these examples of effective advocacy for children from our CASA GALs and has been for the last seven years.  Such examples inspire me and help me see the wisdom in prioritizing CASA volunteers as appointed GALs.  I do not know of any one attorney that could serve the best interests of the children on my caseload in quite the same fashion as their current appointed CASA volunteers.
I am proud of our program and the work that we do.  I am happy that I can assist 23 truly dedicated, compassionate volunteers in fulfilling this unique and important role in our community and in the lives of so many children.