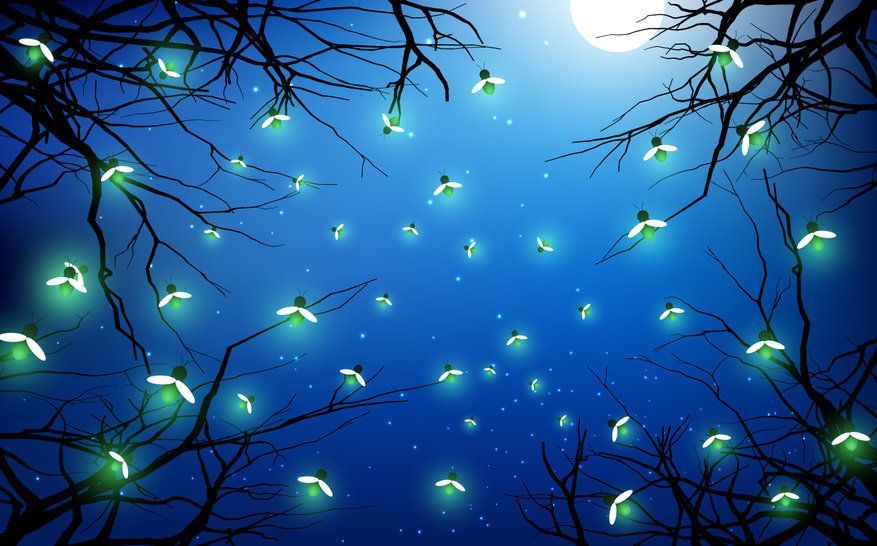 My grandfather had a crabapple tree in his backyard and I remember spending summer nights embattled in crabapple fights with my cousins, swatting mosquitos and drinking endless pitchers of Kool-Aid.  Side note, I don't recommend crabapple fights, ultimately someone ends up crying and chances are the next day you will wake-up up with a few crabapple welts. 
A trip to the store to purchase a new pair of flip/flops meant the official beginning of summer.  To this day, the smell of bug spray, Ivory soap, old school stovetop popcorn, and chasing fireflies remind me of weekend sleepovers at my grandfather's house. I recall waking up on the pull-out couch, rushing to tidy up because the Avon lady always came on Saturday mornings and heading to Friendly's for lunch and black raspberry ice-cream. 
Summer sparks fond memories of losing track of time and staying up way too late.  Fireworks, popsicles, pogo sticks and Parchisi make me smile.  I am fortunate to have these memories tucked away in my heart and captured by Kodak polaroid pictures. 
A few months ago, I celebrated my one-year anniversary with Hall-Dawson CASA. One thing I have learned in this time is my experience growing up is not the experience of a child experiencing foster care. Typically, a child experiencing foster care will spend more than one year in the child welfare system, and change homes on average of four times in that first year.  A child experiencing foster care may not have the opportunity for summer sleepovers.  A child experiencing foster care is more likely worried about adjusting to a new environment than chasing fireflies.  A child experiencing foster care may not have a summertime story to share. It is hard to imagine a child without a scrapbook full of summer family memories.
You can Change a Child's Story.  Every child is one important adult from being a success story. You can be the consistent adult in a child's life and help them build summertime memories they can tuck away in their heart. There are children in Hall and Dawson counties without a Court Appointed Special Advocate, a CASA.  You can be the one to Change a Child's Story and help us serve all abused and neglected children in our community.
Our summer Pre-Service Volunteer Training cohort begins on Tuesday, July 20th.    To learn about this summer opportunity, submit a Volunteer Inquiry request form.
If you have summer travel plans, no worries!  The July Volunteer Training is a virtual training.  You can Change a Child's Story from the beach, the mountains, a campground or sitting on a porch sipping Kool-Aid!
For more information on becoming a CASA Volunteer, please submit a Volunteer Inquiry form and/or contact me at tracy@halldawsoncasa.org. 
A Kool-Aid Festival is held every year in Hastings, Nebraska. Click here to learn more.
The light of a Firefly is the most efficient light in the world.  Click here for 14 Fun Facts about fireflies.