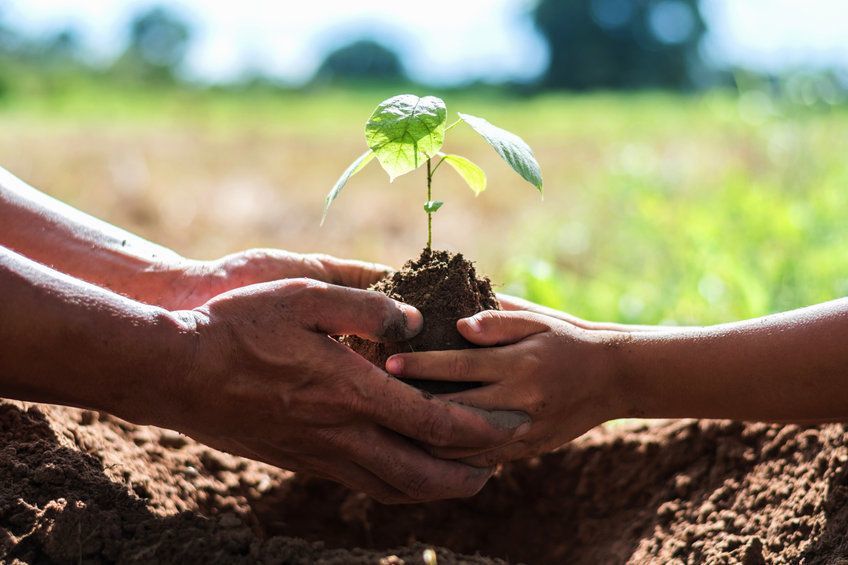 Do you ever think about your legacy – you know, what you will be remembered for, the lasting impact you will make on the future? Our legacy is something that benefits future generations, something that we will not see come to fruition. It is our drive to create something bigger than ourselves – something that leaves the world a better place than we found it.
Creating a legacy – or planned giving, as we say in the non-profit world – is a gift that designates some part of an individual's estate as a donation in the future. While this form of giving may be new to some of us, let's consider what it means to us, the donors -- and to the organization, Hall-Dawson CASA in this case.
Many of our donors – and I hope you are one of them – support our organization on a regular basis. Maybe you give an annual gift at the end of each year, or have set up a recurring monthly gift. Whatever the case, Hall-Dawson CASA depends on those gifts to sustain the work of advocating for children experiencing foster care. Have you considered what happens when you no longer are around to continue that gift? Legacy giving helps CASA establish long-term sustainability to continue to serve children experiencing foster care. It allows you to continue the support that means so much to children in our community.
Legacy giving comes in many forms: wills, trusts, life insurance policies, IRAs or other retirements plans. These gifts can be funded with cash, stock, real property or personal property. You may find out that planned giving can alleviate tax burdens in some cases. Perhaps the most rewarding aspect of legacy giving is that anyone of any means can make a meaningful gift. Whether by will, trust or other vehicle, planned giving opens doors for donors that most donors never knew existed.[1]
So consider Hall-Dawson CASA as you consider your legacy. Give us a call and let's talk about what works best for you. We have resources and access to professionals who can help discern what your options are. I look forward to hearing from you soon! joy@halldawsoncasa.org or 770-531-1964.
We build on foundations we did not lay.
We warm ourselves by fires we did not light.
We sit in the shade of trees we did not plant.
We drink from wells we did not dig.
We profit from persons we did not know.
This is as it should be.
Together we are more than any one person could be.
Together we can build across the generations.
Together we can renew our hope and faith in the life that is yet to unfold.
Together we can heed the call to a ministry of care and justice.
We are ever bound in community. May it always be so.
~Rev. Peter Raible
[1] Big Gifts, Small Effort by Wayne Olson