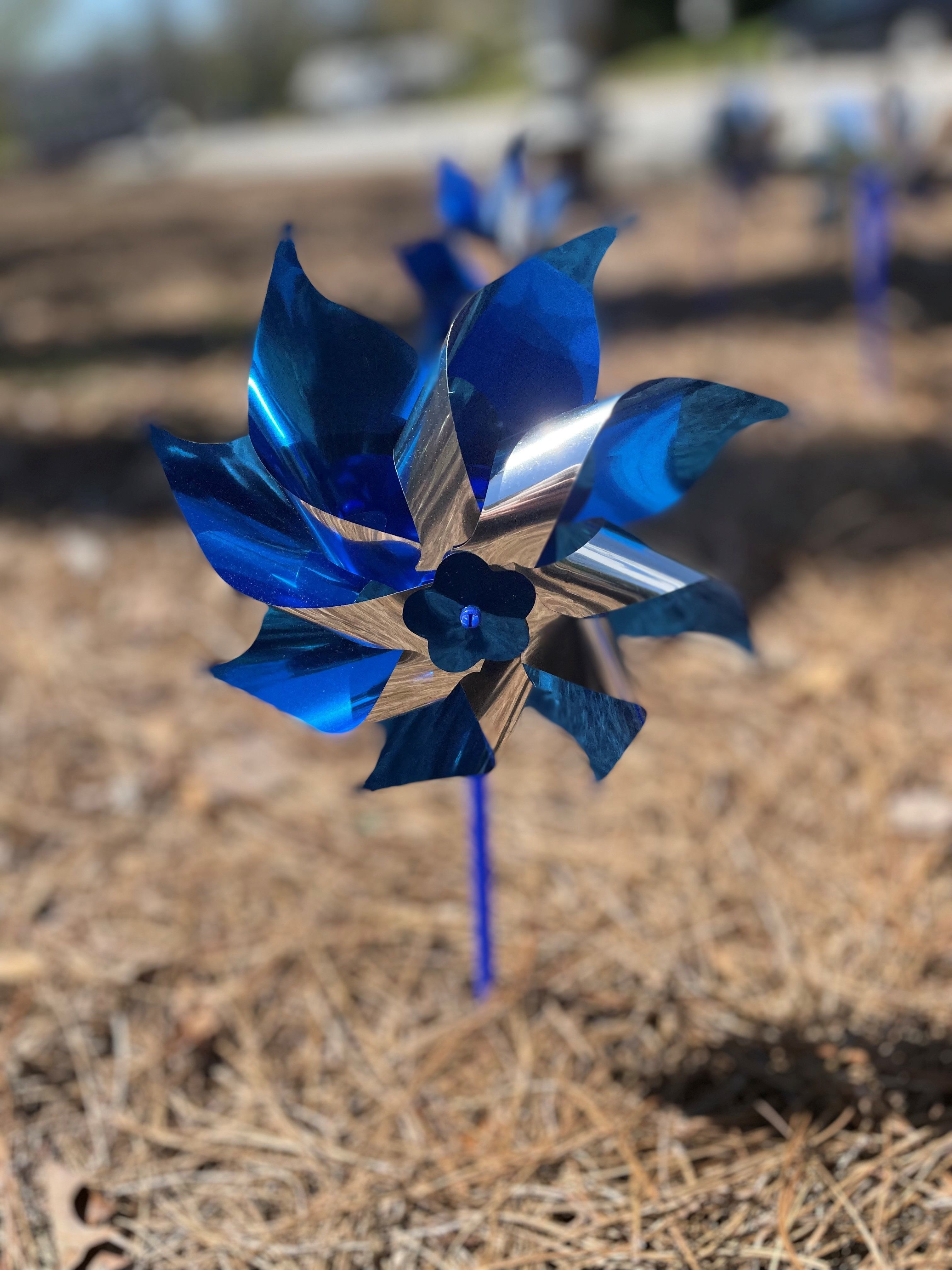 As we turned the calendar over to April, blue pinwheels began popping up around town. (At The Little House, our pinwheels were generously placed out front by members of the Phoenix Society Woman's Club.) Why blue pinwheels? What do they represent? April is Child Abuse Prevention Month and the blue pinwheel is a national symbol for child abuse prevention. Pinwheels reflect the bright future all children deserve. The pinwheel is a positive emblem of the effect we can have when we work together to prevent child abuse.
Here are a few statistics you may not be aware of:
Each year, 408,000 children in the United States experience abuse or neglect, ushering them into the foster care system.
At least one in seven children have experienced abuse or neglect in the past year.
In 2019, 1,840 children died of abuse or neglect in the US.
This year in Georgia, there are more than 16,000 children in foster care because of abuse or neglect.
Children and youth who have spent time in the child welfare system are more likely to face incarceration, homelessness and unemployment.
Thriving families depend on strong support systems, which can come from family, friends, neighbors and others in the community. Families need connections to local economic support services, housing assistance and nutritional necessities to help maintain their foundation and reduce child welfare interactions that could be prevented by meeting families' basic needs. CASA Volunteers connect children and families involved in foster care to these resources by working with child welfare employees and school social workers to improve outcomes for children experiencing foster care. CASA Volunteers identify resources for children and their families to help strengthen families and prevent crises before they occur.
What is the call to action for you? We need your support.
Consider becoming a CASA Volunteer.
Make a donation to Hall-Dawson CASA.
Follow us on Facebook and Instagram to share our posts about #ChildAbusePreventionMonth
Wear blue in honor of Child Abuse Prevention Month; snap a photo, share it on social media with hashtag #WearBlue4Kids, and tag Hall-Dawson CASA.
"Do what you can, with what you have, where you are." Theodore Roosevelt