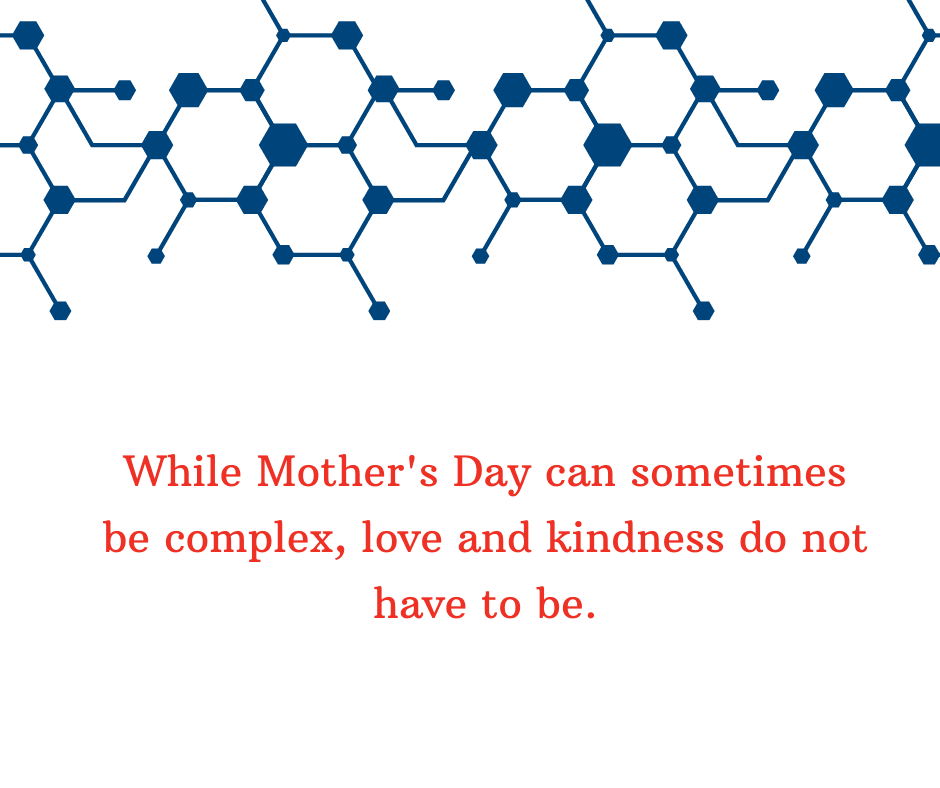 Over the course of the couple of weeks leading to Mother's Day, I have heard several perspectives. One foster mom expressed her intent to follow the lead of the children who are placed in her care. "Foster care is confusing for them," she explained. "The children love their mom, and I want to support them as best I can in a very complicated relationship as their family works to heal."  A friend shared with me that she will be skipping her Sunday morning routine of church because this first year without her mom is more difficult than what she could have imagined. Even weeks out, she is feeling the dread and knowing a traditional Mother's Day celebration is not the right fit for her this year. A friend who has adopted children shared her pause each Mother's Day to reflect on how her children's birth mother might be feeling this day. Though the courts have terminated the birth mom's rights to her children, this adoptive mom will continue to pause each Mother's Day to honor her.
Mother's Day, I find, brings a host of emotion for many. For some, there are celebrations of Mothers and Grandmothers and those special folks who have stepped into this important role for us, whether aunt or cousin or neighbor or coach. Mother's Day can also be complicated for others. For a child experiencing foster care; for one who has struggled with fertility or loss. So many folks we come into contact with each day are carrying things we may know nothing about.  One thing I am mindful of is the need for compassion and kindness on this special day.  
National Foster Care Month also falls in the month of May. In May we take time to celebrate foster parents, family members, CASA volunteers, mentors, policymakers, child welfare professionals and other members of the community who help children and youth in foster care find permanent homes and connections.
It takes a village to raise a child, and that village is even more important for a child or youth experiencing foster care. According to the U.S. Department of Health and Human Services (https://www.acf.hhs.gov/cb), there are more than 407,000 children and youth experiencing foster care, and 34% were living with relatives or kin. When a child or youth cannot safely remain in their home, placement with relatives or kin can increase stability, reduce trauma and help the child or youth maintain a sense of belonging and identity. Investing in culturally appropriate services and supports for relative and kin caregivers help reinforce a child or youth's cultural identity and traditions.
Mother's Day, like most holidays, can be a source of anxiety for those experiencing foster care, and a reminder of the need for care surrounding families. When I consider Mother's Day, I will recognize and honor the mom who brought me into being, and raised me to be strong and compassionate. I think, too, of all of those women who helped raise me. In a small town where my parents knew what I did long before I arrived home, I know there were many eyes on me, many arms to wrap around me as I grew. It is in that spirit that I also celebrate and honor those who step up to make a difference in the life of a child or youth who is experiencing foster care, those who wrapped their arms and hearts around the child or youth as he or she grows. While these holidays can sometimes be complex, love and kindness do not have to be. As Bob Goff reminds us, "We cannot always see people's pain; they can always feel our love."