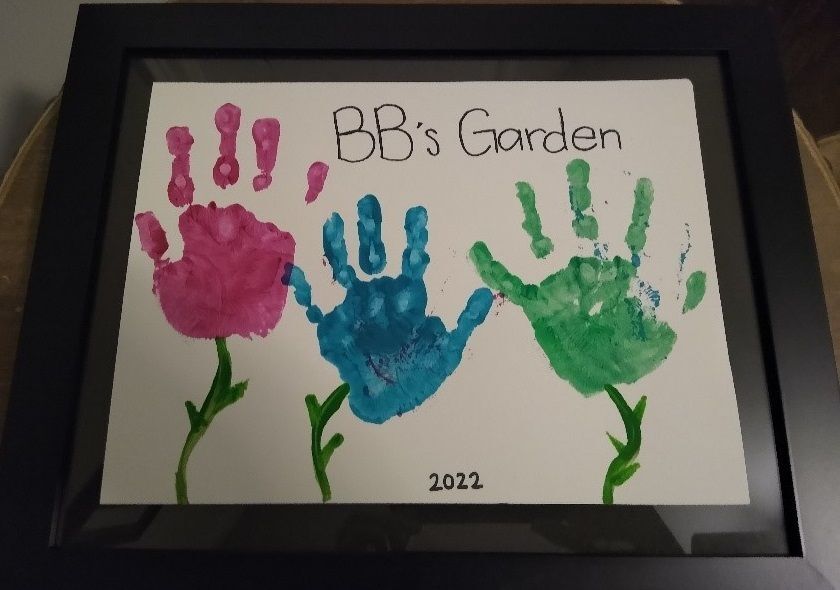 June is reunification month. Try as I might, I cannot avoid writing this non-reunification blog. One thing I have learned in my child welfare journey over the years is life is unpredictable. To survive this work, to thrive in this work, adaptability is key. This is the blog on my heart today. My hope is that you will offer me grace as I choose to not follow the prescribed calendar of events, and instead, go with where my heart leads on this one.
On Friday, I say goodbye to three young children who have become part of our family over the past eleven months they have been entrusted in our daughter and son-in-law's care. On Friday the transition to their forever home continues as they move permanently to their adoptive placement. Today, as I consider this transition and our time with these precious children, I cannot help but hear the echo of a common refrain our kids, as foster parents, and our family has heard throughout this journey called foster care. "I could never do that. I would not be able to let them go." Foster care is complex and difficult. It can be frustrating. Foster care is love. Love does hard things.
This is our second farewell. The second set of siblings who have lived for a time in Emily and Curtis' home, who have been loved and cared for as they healed from the trauma of abuse and neglect, and the removal from the home they knew. For the past 2 ½ years, I have watched sacrificial love in action as Emily and Curtis have given their time and their resources for each of these six kids. I have appreciated the isolation they have felt as their friend groups no longer had a shared lifestyle. The time they have had available to go out as a couple, with friends, diminished as the needs of the children became their priority. The stares felt in the store, when a child's behavior was unpredictable and disruptive were not helpful. Understanding and mitigating the things that were triggers for each child became a constant and consistent part of this life. Even church became too risky to attempt.
As Friday draws near, I think about the comment I have heard so many times when I talk about child welfare, about becoming a CASA Volunteer, about becoming a foster parent –this idea that I could love so much that I could not let them go, and I find the need to reframe this thought. What I cannot imagine is children without the opportunity of experiencing unconditional love, especially after a significant loss, children without the opportunity to have a soft landing as their parents attempt to work through the issues that caused the kids to come into care. And a safe place to process the deep grief felt when the judge decides it is time to terminate the parents' rights and move the goal to adoption for the kids. The uncertainty for a child experiencing foster care is difficult, complex. It can be an excruciating weight.
As Friday draws near, I find it is less about letting go and more about adding another chapter to the story. You see, the kids have experienced significant loss; they aren't going to lose us. We were fortunate to have had them as a part of our family for nearly a year. In that time, I was given the gift of a new name I will continue to treasure– I became their BB. The daily morning phone calls will end as they establish different routines with their new family, but not my connection to each. The connection Emily and Curtis have with each is something the kids will also take with them. The connection Erica, (Emily's sister) the fun aunt, has with each is something the kids will take with them. Connection and community is something they will not have to lose in this move.
Last month, I had the privilege of being a part of the kids' first visit to what will be their new home, and to meet the rest of the family- which includes two brothers, a sister, two dogs and three cats. I had the opportunity to witness a beautiful act of love. As the little ones walked in the front door, the first thing they noticed was the display of family pictures in a collage of tiles covering the entryway wall. Candid family photos. Mixed in those family pictures were the photos of these three. Watching each one as they recognized their faces mixed in the photos on the wall was simply breathtaking. A beautiful act of hospitality and love.
Friday will be a day of mixed emotions but rising to the top is gratitude. Gratitude for the time we have had with each one of these precious kids, gratitude for the loving arms they are running to as they continue the adoption process with such a beautiful family. A touch of grief at the loss of their family of origin. A celebration of the community of support that has and will continue to wrap around each.
Saturday we will return to our family dinners, and I suspect that first dinner will be a tad quieter than what has become our norm. I will be thinking about the seeds planted in a garden. The artwork created. The plea on the playground to push the swing higher, higher, higher. Jumping in a pile of leaves. The bedtime stories over Facetime. Decorating cookies. Hope and promise. The importance and gift of the time well spent.