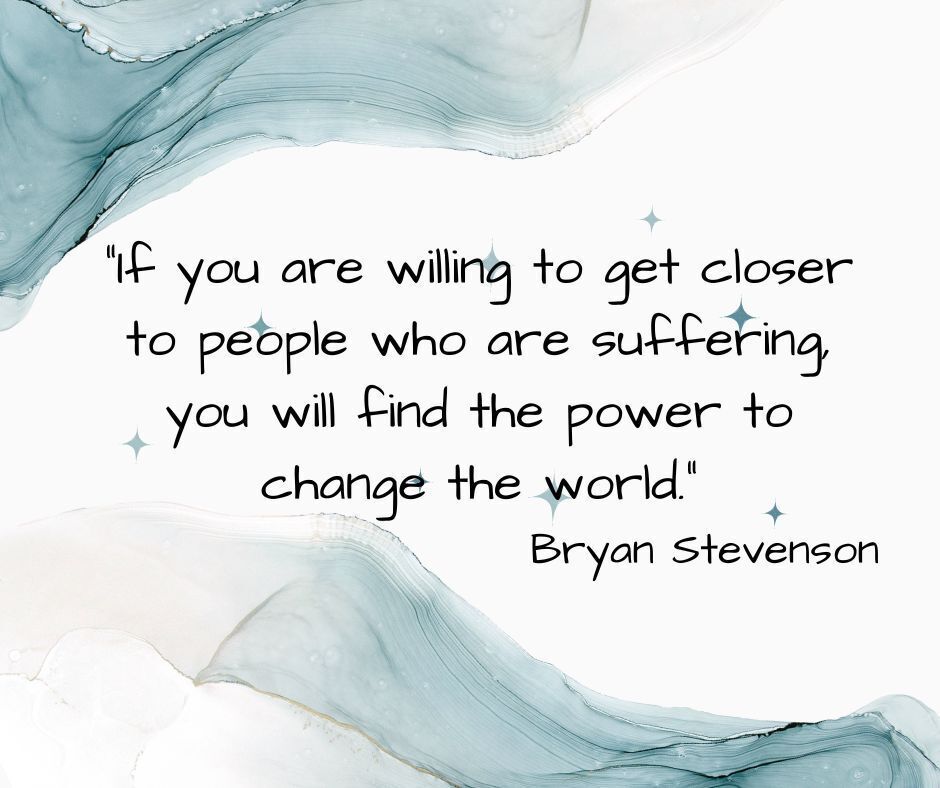 Over the weekend, I found myself standing over a bin of fresh corn and shucking the ears over the large trash can left in the produce section for that purpose. I struck up a conversation with an older woman who was doing the same. In the time it took to put four ears of corn in my bag, I learned of her time growing up on a farm. Our shared experience of doing this very thing forty or so years ago, but outside and throwing the shucks out into the field, rather than standing over a garbage bin in a store. We laughed, and as we parted, she placed her hand on my elbow and said, "thank you for talking to me."
Thank you for talking to me. Those words have stayed with me. Something so simple, a conversation. Something I enjoyed as much as she did, maybe more. I am persuaded there is a power in connection. Connection as simple as a conversation with a stranger.  
That encounter had me noticing how I have chosen to connect with others. Over the past two and a half years, our daughter and son-in-law have been foster parents for two sets of siblings. There are so many similarities with the children. The circumstances surrounding the children's entry into foster care were similar. Each set of siblings included three children (both included two girls and one boy). Each set experienced foster care in Emily and Curtis' home for eleven months, and each sibling group moved from Emily and Curtis' home into a forever home with the expectation of a successful adoption. The last set moved to their forever home in early June.
Leading up to the Labor Day weekend, I had been anxiously awaiting the arrival of the first three siblings, as Emily and Curtis offered to provide respite for the adoptive parents. I was excited to be able to interact with the kids again for the first time in more than a year. Two years had passed since these three first became part of our family. When we met the kids at the park, I quickly noticed the difference in my relationship with this sibling set as compared to the second set of siblings who experienced foster care in my kids' home. The difference in my relationship had nothing to do with the kids, and everything to do with me and how I chose to connect with each while they were living with our kids.
When the first set of kids arrived, I was tentative. I was unsure of my role. I had spent more than a dozen years working in child welfare and had taught myself how to distance my work life from my home life, and I struggled with what felt very much like my 'work' moving into my 'home' life space. My time with the little ones was limited to our visits every other week or so to Emily and Curtis's home or their visits to our home, and some occasional help with homework or reading a bedtime story over Facetime. By the time their time was ending with our family, and as the second set of siblings arrived, I had gained more confidence in my interactions, and I gave more of myself and carved out more time to be with them. It was with the second set that I found myself on the road at 5:30 am to be sure to be at their house in time to see them off on the bus the first day of school, or to make it for a school function honoring one as a Change-Maker. I was there for kindergarten graduation, and the kids stayed with us in our home so Emily and Curtis could have some time together. It was the second trio who began calling me BB, a name that I cherish more as a gift than a simple name.
In the past several weeks, I have revisited the work of Bryan Stevenson. Bryan Stevenson is the founder and Executive Director of the Equal Justice Initiative, a human rights organization in Montgomery, Alabama, and the author of the book, Just Mercy. What has captured my attention in this second reading is his focus on the power of proximity. Mr. Stevenson spends much of his time in jails serving the incarcerated and the condemned, but his message of proximity is universal. I believe it applies to the connections we make with those around us. I believe it is at the heart of what makes the CASA program so powerful.
When Elizabeth was moved to her third foster home this year, she was in sixth grade and set to begin another new school. Elizabeth was a tough kid, one who was quick to start a fight. Those fights had her on the brink of expulsion from school. In a meeting with the new foster parents and the DFCS social worker, it was the CASA who mentioned the important relationship Elizabeth has with the school administrator at her school, the services that seemed to be helping her, and what a loss a move to a new school would be for her. Knowing how important consistency would be for her, the foster parents made the commitment to keep Elizabeth in her current school, and make the 45-minute drive each way, each day to ensure consistency.
Over time the CASA, the foster parent, the DFCS case manager, and the school administrator joined forces as a team to surround and support Elizabeth. Even so, the fights persisted. The foster mom feared the call from the administrator, the one she knew would someday come that would begin the process of tribunal and likely expulsion.
Just before the end of school, the call to the foster parent did come, but this time tone was different. "Elizabeth came to my office this morning," the administrator began. "She was frantically pacing. When I finally got her to calm down, she let me know what had happened," she continued. This time when Elizabeth was ready to start a fight, she paused. She didn't know what to do. She was able to articulate that she knows where to go after she starts a fight, but she didn't know where to go if she doesn't start a fight.  
A celebration of an important change in a child. What Bryan Stevenson knows, and what this team who chose proximity around this young lady knows, and what I have experienced is this: We cannot solve problems from the comfort of our couches. To be effective, we have to stand next to, be present with, and connect with people. It takes courage to be hopeful. And when we do these things that are uncomfortable and inconvenient we find ourselves in the midst of some of  the most meaningful things we do. It is such an honor and privilege to be with people who understand and live into this power of proximity, the courage of doing the uncomfortable and inconvenient.