Our Office is Closed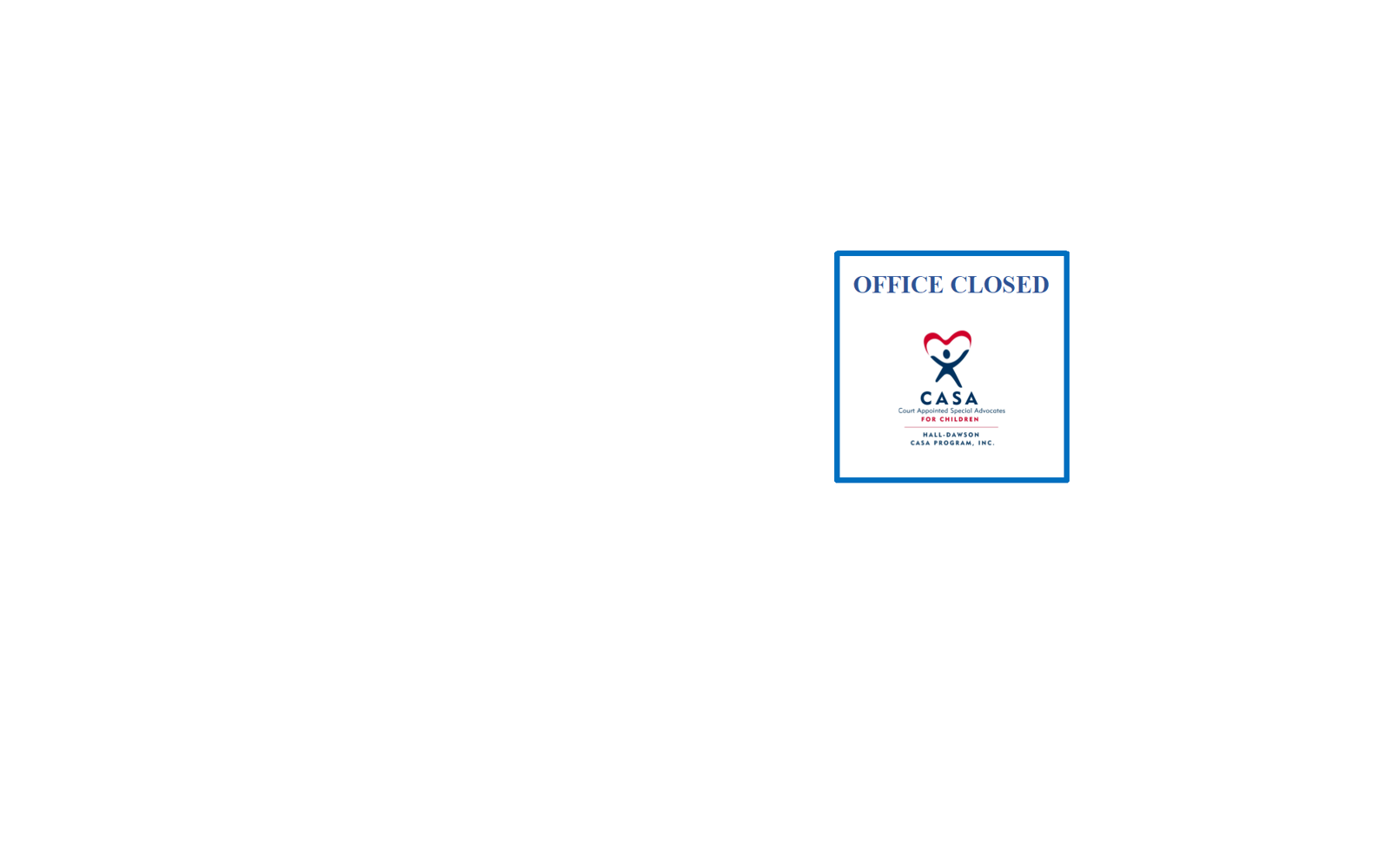 To help ensure the safety and health of our staff, CASA Volunteers, and the general public, effective March 18, 2020, until further notice new protocols are in place that change how we will be conducting business.
The Hall-Dawson CASA Program staff will be working from home and will be available via email and cell phone. All CASA Volunteers and stakeholders should have received an email regarding our new protocols last week. CASA Volunteers can contact their Advocate Supervisors with any questions or concerns regarding individual cases. Others are welcome to call the office phone (770) 531-1964 for more information.
These actions are not driven by fear, but by an abundance of caution. We will post any updates to our social media platforms as information becomes available. Please do not hesitate to contact us if you have any additional questions and concerns.