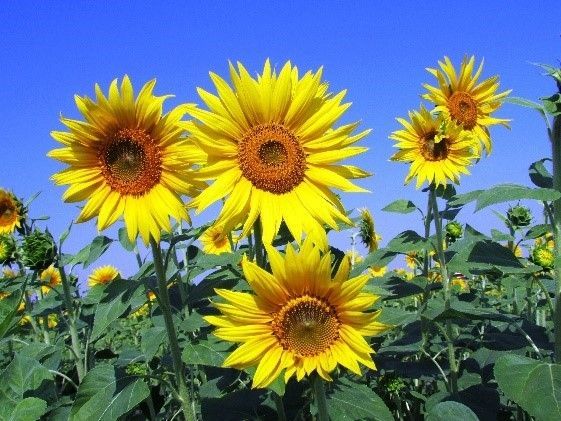 Do you ever feel like Summer snuck up on you?  Spring was in full bloom and all of a sudden June was here, school ended, summer bucket lists were made and family vacation plans were in place.  Were you thrust into a July full of fireworks, mosquitos, popsicles?
Back to school sales, strawberry picking and sunflowers usher in August.  Where did the summer go?  Is it over, already? Do I smell a hint of pumpkin spice latte?  The summer season is a gift to us.  A reminder to soak up the sun, play hard, rest more and fall asleep to the sound of crickets.
It is time to reflect on the wonders of summer and wrap up the season.  Did you accomplish all the items on your summer bucket list?  Did you deplete your supply of sunscreen, bug spray?  Prepping beach towels to be tucked away?  Harvesting tomatoes and zucchini in hopes your neighbors will accept and enjoy? Fall, my friends, is around the corner!  
On May 27th, six extraordinary people were sworn in as Court Appointed Special Advocates.  These volunteers are currently serving 16 children who have suffered abuse or neglect.  These 16 children are twice as likely to find a safe, permanent home and more likely to succeed in school because they have a caring adult, who shows-up and advocates for their best interest.   
On July 20th, ten extraordinary people joined our Summer Training Cohort and will be sworn in as CASAs in late August.
Hall-Dawson CASA wants you to savor the final hazy, hot days of August, BUT we also want you to begin thinking of your plans for the Fall.   
Our 2021 Fall Training Cohort will begin in October.  Check your calendars and consider learning about our mission.  Join us for one of two Information Sessions in September.  In one hour, you will learn how extraordinary people, like you, serve abused and neglected children in Hall and Dawson counties.  We will share an overview of our program, our impact on the community and how a CASA has the power to Change a Child's Story.  Just one hour, 60 minutes!
Our registration portal for our September Information Sessions is open.  Please register here.
For more information on becoming a CASA Volunteer, please click here.  
Take a few minutes to complete a Volunteer Inquiry Form or contact me at tracy@halldawsoncasa.org.
Remember, Fall is winking at you.  
Help us reach our goal of serving 100% of the children in our community experiencing foster care.   
May your final days of summer be filled with sunshine and sunflowers! 
Tracy