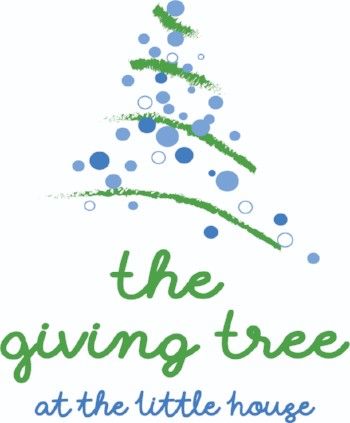 The Giving Tree Lighting will be held on Thursday, December 3, 2020, at 6:30pm at the Little House, 603 Washington St SW, Gainesville, GA 30501. 
Did you know that teachers and daycare staff account for over 80% of all those who report suspected child abuse in our community? Let them know that you appreciate their role in protecting and making a difference in the lives of children by giving your gift today in honor of them.
Know a soldier serving abroad, a Sunday school teacher, or that special friend or family member that seems to have everything? You can share a truly special gift that shows your love for them by giving a donation that helps an abused or neglected child. Your gift given in honor or memory of a loved one to the Giving Tree will provide cheer to them and help families now and throughout the year.
Celebrate your loved ones this season by making a donation in their honor or memory to Hall-Dawson CASA and Edmondson Telford Child Advocacy Center's new Giving Tree.
There are 3 ways you can donate:
Donate with a credit card below
Call CASA at (770) 531-1964
Print this form (PDF) and mail your donation to P.O. Box 907471 Gainesville, GA 30501
Recipients of your donation will receive a beautiful card announcing the special gift you have given this year.
All gifts are 100% tax deductible and go to Hall-Dawson CASA and the ETCAC and their mission to protect victims of child abuse in the community.
Privacy Policy: CASA collects information when you make an online donation, such as name, email address, contact information regarding your donation on our website. We do not use tracking cookies, and we do not sell, trade or release information to third parties or other agencies.
We have raised
$51.00
of our
$5,000.00
goal.